Get to know our learning programs!
Find out about workshops and more!
Find out about our upcycled artwork!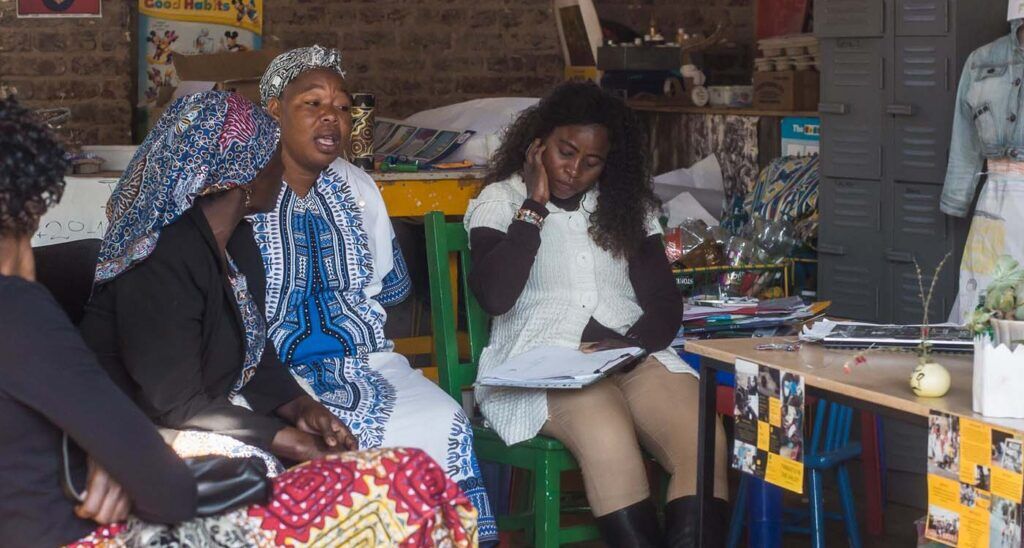 Mothers' Program
In order to build a safe learning environment for our youth, we are aware of the importance of involving families as crucial partners. We hold space for conversations with mothers and fathers and try to use our networks to connect unemployed individuals or find training and opportunities.
Many of our youth don't have what is considered adequate documentation. We work with organizations such as Section 27 to strengthen awareness about human rights in our community. We hold space for individual advice, as well as conversations and information sessions for young people and their families, covering participation, resources, and rights.
Performance and Music
At Timbuktu in the Valley, children have the opportunity to explore various aspects of performing arts. They play a crucial role in our mission to foster creativity, boost self-confidence, and showcase potential self-sustainable career opportunities.
Courses include stilt walking, dance – traditional, modern, hiphop -, spoken word, and drama.